Half Lives
2014, 3 mins
color, UK
D: Amy Lunn
The function of urban surveillance is questioned by this film, as the camera seeks to detail the specific beauty and nuances of half constructed buildings – the structures which only ever had a half life.

Lazika, Ghost City
2014, 6 mins
color, Georgia (with English subtitles)
D: Mariam Natroshvili, Detu Jintcharadze
The short film depicts the story of constructing a new large settlement, with the potential to make the city into the country's second largest one after the capital of Tbilisi and a major economic center of western Georgia. A week after President Saakashvili inaugurated the first building, the newly elected Prime Minister Bidzina Ivanishvili stopped the construction.

Home on Display
2014, 18 mins
color, Germany (Chinese with English subtitles)
D: Laura Engelhardt, Nina Gschlößl
An experimental documentary that examines the construction of new homes for China's New Rich resulting from the country's economic growth. It focuses on the desire and search for an "ideal" home and its medialization. Bad dream and reality start to blur.
Houses for All
2013, 54 mins
color, Spain (with English subtitles)
D: Gereon Wetzel
If there is one country that's really suffering from the real estate bubble, it is Spain. It feels like you're watching stills, photos of ghost towns after a nuclear strike. How else could one explain the apartment buildings looking so desolate? But then we see leaves on trees moving in the wind and a man walks by, the caretaker of a residential development nobody ever got to use. He is the only living soul in the area and spends his days wandering around, exercising and sunbathing by an empty pool. Most Spaniards can barely make ends meet – let alone pay a – but the developers keep on building. Bleak yet beautiful scenes of desolate roads and playgrounds overgrown with weeds, and Spanish people living in some woods by the side of the road with all their belongings, because in spite of all the vacant housing, they can't afford to live there.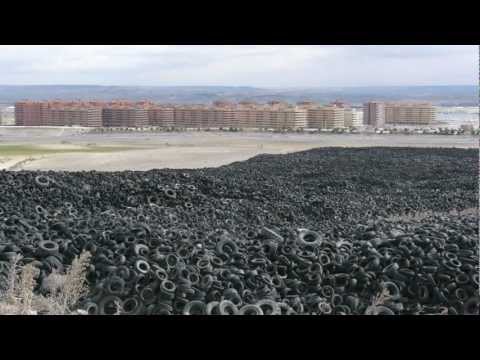 Adequate
2011, 10 mins
color, Turkey
D: Sinem Serap Duran
A short film about post-traumatic conditions of a Turkish family who are assumed to change the places they live because of the demolitions of Urban Transformation Projects in Istanbul. The family tries to rebuild its life and identity in some unused voids of a huge, labyrinth like, modern Wholesales Commercial with a life cycle similar to a small-scaled city.